Electronic Medical Records - GE CARESCAPE ™

Create Electronic Medical Records from GE CareScape monitors using the RedTitan Virtual Printer.

Click Here for further details.

Email help@redtitan.com if you have any questions or require technical support.


COVID-19: Supporting our customers.

We want to reassure our customers that we are here to help them during this time. All RedTitan staff have relocated to their homes and are working remotely, we anticipate there will be minimal disruption to our normal business activities, however if you have tried to contact us either by phone or email and did not get a response within 1 business day please try again.

We have a range of products geared to solving problems. If you need a solution to your printing issues, convert printed output to an electronic document or data mining from an existing electronic document then please see our website or contact us for more information and a non-pressured conversation with a technical person.

We hope all our customers follow the advice of their respective governments in order to keep everyone as safe as possible.

Email help@redtitan.com if you have any questions or require technical support.
New IPP print capture solution.

To complement our range of print capture solutions we now offer IPP (Internet Printing Protocol) alongside our hardware and software solutions enabling the capture of Parallel, USB and serial port output as well as TCP/IP attached printers using IPP, LPR or streamed port. If you cannot change your "type approved" or "blackbox" hardware then The RedTitan Virtual Printer provides a safe replacement for the printer that will create both a printed record and an electronic document.

Please see Print2PC for details of the hardware solutions and EscapeE for details of the conversion solutions

Email help@redtitan.com for further information of call us in one of our offices, details can be found here

Older news

Shock of the new - 3D printing










This is our new bluetooth wireless print capture adaptor. Part of the challenge of of designing new hardware is selecting an enclosure. RedTitan has manufactured many thousands of boxes (like font cartridges) using injection moulding, but for our USB dongle we have tried something new - 3D printing.

Alpha test versions were shipped with a 3D printed "clam shell" design.




We were not thinking 3D! Why move to injection moulding with all the problems of expensive tools? Would the technology scale to production quantities?

The production version is a monocoque design. There are no vinyl labels. Each box is unique; with statutory labels, product and serial identification cut into the nylon shell.

Selective Laser Sintering works for small devices and low production volumes - but tomorrow . . .
Data capture in a clean room environment










Electronic printing in clean room enviroments presents special challenges. For example, in silicon wafer manufacture and inspection, it is vital to prevent cross contamination from paper residues, toner or ink. PRINT2PC eliminates this risk by replacing physical printer hardware with a black box.

PRINT2PC hardware completely replaces the physical printer and requires no change to test or manufacturing equipment software.


Read the Shin Etsu Handotai Europe experience with PRINT2PC.
Simplify PDF certificate signatures and encryption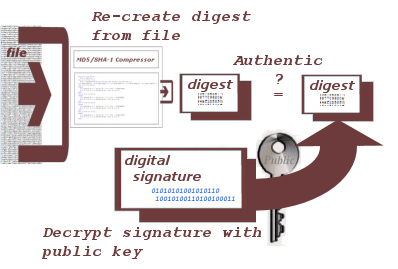 Users of ADOBE® (Standard or Professional versions) can digitally sign PDF files using a PRIVATE KEY attached to a digital certificate. Adobe Reader® may also be used to test the integrity of a digital signature.

RedTitan EscapeE may now be used to create standard signatures or encrypyt PDF files using digital certificates. If you are managing a complex document workflow the need to automate the process is clear. Using a mouse to sign 500 PDF files might be impossible but the command line automation provided by EscapeE is easy to integrate with the document process. e.g.
ESCAPEE Contract42 /sign default /PDF /X
Add a certificate signature - FAST - TRUSTED - SAFE
Signing a PDF using a certificate
PDF Certificates


November 2011 - RedTitan extends Electronic Medical Record capture range




Electronic Medical Records (EMR) for the Humphrey® Matrix

RedTitan announced today a special version of our plug and play virtual printer hardware for Carl Zeiss Humphrey Matrix visual field diagnostic equipment.

Print2USB is a small "drop in" replacement for the HP 6122, 3820, or 6940 printer and it does not use ink, cartridges or paper! No hardware or software changes are needed on the Zeiss Matrix. The 2.5 inch square black box is just seen as an attached printer. The operator prints the visual field test, as normal, and the results are collected using a regular USB cable on your PC.

Matt Hunt explains - "Of course, you can go ahead and print the output on any of your office printers, but, more importantly, the RedTitan EMR capture system can also produce fully text searchable PDF documents. Integration with practice management or EMR systems is a snip using the large range of output formats including DICOM. It's a simple solution and you even get some desk space back!"
Read more about RedTitan "Virtual Printer" EMR capture solutions for the Humphrey Matrix . . .


June 2011 - Dr. Uwe Führmann


We regret to announce the death of our colleague Dr. Uwe Führmann after a short illness. A Physics graduate of the University of Hamburg in 1976, Uwe was a pioneer of digital font typography at URW with Peter Karow. In recent years Uwe ran the RedTitan Germany office. His contribution to our industry and his companionship as a friend will be sorely missed.

In tiefer Trauer geben wir den Tod unseres Kollegen Herrn Dr. Uwe Führmann, der nach kurzer schwerer Krankheit verstarb, bekannt. Der Diplom-Physiker der Universität Hamburg (1976) war gemeinsam mit Herrn Peter Karow ein Vorreiter der digitalen Fonttechnologie bei URW. In den letzten Jahren leitete Uwe das RedTitan-Büro in Deutschland. Wir werden sein großes Engagement für unsere Branche sowie seine Kameradschaft als geschätzter Freund schmerzlich vermissen.
May 2011 - USB capture joins the RedTitan hardware stable




RedTitan announce USB print capture

Capturing printer data may simply require redirecting output to a disk file or intercepting TCP/IP traffic but if the host computer is a "locked down black box" or is completely isolated from a network (like many medical or diagnostic devices), print capture presents more of a challenge. In some cases (particularily type approved equipment) it may not be possible to change or update the host computer software at all.

RedTitan makes two hardware devices that solve these problems.
PRINT2PC - UP1. Legacy systems using parallel(centronics) ports. UP1 captures parallel port printout and re-directs the data to a PC. Parallel to USB.
PRINT2USB - UU2. Our new (April 2011) "black box" will replace a USB attached printer and convert print files to electronic documents without any changes to host software.
Jan 2011 - QRCODE matrix 2D barcode symbols

QRCODE gets the market share. Every modern cell phone can read QRCODE right off the page or screen. The status of the competing DATAMATRIX 2D symbol was dimished in the open source community by a number of patent claims.

Today, QRCODE is used in applications from advertising to security.

If you need to read or write QRCODE in document applications - EscapeE is the smart choice.


Just point your phone here or click through . . .
July 2010 - Advanced Function Printing
Legacy modernisation

RedTitan announce AFP support in EscapeE version 9.

Our customers report

"It is just getting tough to recruit Cobol programmers".

The old school mainframe IBM MVS are being retired and applications transferred to modern systems. Many have found our XEROX/METACODE conversion system a good choice for migrating some the archived print file legacy. Now AFP comes under pressure as users exploit lower cost per page printing systems and electronic documents. Download EscapeE/AFP
October 2009 - Legacy conversion hardware -
RedTitan celebrates 3000 units sold milestone

No planes = No medical records. One unexpected consequence of the World Trade Center disaster was the was rush of legislation supporting the migration from printed paper to electronic documents.

Redtitan has made a significant contribution in the field of electronic medical records
with a hardware product that will capture print output from "black box" equipment.

PRINT2PC answers the question "How do you get a PDF from a computer if you can't change the software?" Our unique hardware/software solution captures output directly from the "printer port" and automatically creates an electronic document.
more on print capture
February 2009 - Redtitan rolls out Postscript support in EscapeE

Doesn't Ghostscript do this job?

Yes, but our users wanted the same markup and transform features they get in EscapeE with PDF and PCL.

Our C.O.O, David Hunt, sums it up -
"It might not do the more complex transforms but our Postscript to PDF conversion runs much much faster than Distiller. Adding Postscript to the set makes EscapeE a one stop shop for the enterprise looking to migrate from paper to the electronic document."
December 2008 - IPCL

XipPrint™ is a trademark of AllMyPapers.

XipPrint IPCL enables fax files (TIFF images) to be sent to printers equipped with special IPCL firmware on HP series printers. If you need to view or convert IPCL to PDF or other print
formats EscapeE will do the job.


April 2008 - Color profiles
If your CMYK PDF files look a little "off color" in EscapeE you can now engage CMYK ICC color profiles. In version later than 8.64D check the the images tab

It can make a big difference ...
March 2008 - Online Publishing
Want to save on postal cost using web publishing?
RedTitan EscapeE converts your print run to a self service web site
February 2008 - Interactive Voice Response - IVR
Voice Over IP (VOIP) make new cost effective publishing
solutions possible. Learn how you can "speak" to your customers
directly from the print run using EscapeE solutions for innovative customer communication
September 2007 - DICOM support announced
DICOM stands for Digital Imaging and Communications in Medicine. Now RedTitan EscapeE lets you add any document to a DICOM database.
January 2007 - (XPS) XML Paper Specification support announced
RedTitan invite customers to beta test XPS export from EscapeE Now you can convert PDF and PCL to the the Vista document standard.
December 2006 - Digital Signature Capabilities
RedTitan Intelligent Document format is now extended to include document authentication based on Windows RSA Public Key Encryption Technology.
October 2006 - EPSON ESC/P support
Support for EPSON ESC/P added to EscapeE
September 2006 - Print capture hardware
RedTitan announce Print2PC. If you have a legacy application that can only use a printer connected directly to a parallel port then read about parallel port capture. Replace hard copy with an electronic document. Automatic operation using RedTitan parallel to USB converter.
March 2006 - EscapeE now supports PCL3GUI
HP Photosmart and some deskjet drivers use a little known dialect of PCL called PCL3GUI. These drivers use PCL3 commands with special color extensions but it has an undocumented compression (mode 10) that is often used for digital photography. EscapeE versions from 8.27 support PCL3GUI.
February 2006 - RedTitan launch Intelligent Document Format
Visitors to Miami Graphics of the Americas/ XPLOR Conference can preview dramatic extensions to the world beating EscapeE transform system. Now you can use XML to re-process any combination of PDF, PCL, TIFF, JPG files. More information
View and convert PCX and DCX
Now, in addition to TIFF format, EscapeE now supports DCX (multi-page PCX) fax formats.
View and convert PCL6
EscapeE version 8 supports PCL/XL (PCL6)
View and convert PDF

Yes - Now you can import PDF directly into EscapeE . Need to extract vital data or index PDF? The ability to view markup and transform many PDF files make EscapeE a must have for the document professional.
Convert PCL to HTML
EscapeE will transform PCL to PDF, PNG, TIFF and AFP(option). The latest addition XHTML adds all that is required for advanced web publication applications.
Character recognition technology
Fonts within print files often use misleading character codes. New character recognition technology makes text or XML recovery data recovery work better.
New language support

EscapeE spricht jetzt Deutsch!
EscapeE es ahora disponible en español
Truetype fonts
A PCL printer driver may include downloaded scalable fonts in the output file. EscapeE will view both bitmapped and scalable fonts and produce PDF files to match.
Zero deployment overhead
The most practical solution for Web publishing is PDF, and EscapeE offers password protection, contents indexing, Bates numbering and data compression. Now your printed output can be viewed online from a regular Web browser using ADOBE ACROBAT.
EE plugins
RedTitan are pleased to announce a new exciting dimension to this favourite product - the EeXtra plug-in. It is now possible to add dramatic functionality to document publishing solutions without compromising the 'easy to use' reputation of the product. EeXtra answers those 'If I could just tweak this' questions without resorting to expensive re-coding.
EE plug-ins range from simple text mark-up and captioning tools through to automatic barcode generation. (Ever tried to get a barcode from a 4GL report writer?)
The text mark-up features can add high-lights or colour to important parts of documents or help protect your intellectual property by adding a, difficult to remove, watermark. A typical example uses the plug-in to put the appropriate signatures on customer communications. A caption added to an existing document can save an expensive re-run or just add important commentary.
Most of the linear barcodes are supported including UPC/EAN, 128, 2 of 5 and 3 of 9 but the system also supports 'two dimensional barcodes' like DATA MATRIX and PDF417. The 2D or stacked codes compress a large amount of information and are used in applications from automated document scanning to the control of post processing and finishing services.
Try or buy
Download a free trial of EscapeE
Visit our on-line shop to purchase EscapeE
---